5 online tools to improve your spelling and grammar skills
How to avoid errors?
Spelling and grammar skills are important not only in the educational process of each student, but also in later professional life.
If you notice that you make such mistakes quite often or your educators have already pointed this out when evaluating your materials, this is a sign to improve your skills. To avoid spelling and grammatical errors, try the following tips:
Learn or review spelling and grammar rules. It doesn't matter if you write in your native or foreign language, the rules are important.
Remember widely used exceptions.
Read more books to boost your visual memory.
Do crossword puzzles, write dictations, play word games, or come up with any other useful activity to test yourself.
Check your texts several times before sending them for revision. According to statistics, many mistakes come from haste and can be easily eliminated with careful checking.
Try not to distract yourself with other tasks and gadgets while working on your texts.
Digital tools are also a great help in case you need to improve spelling and grammar in your written assignments. Let's explore a few.
Basic: integrated spell checker
When working in any office suite or using online editors, it should definitely have a built-in spell checker that marks misspelled words and suggests one or more options on how to correct them. It's really convenient since you can immediately see and correct your mistakes.
If you need to create text in another language, just set the corresponding parameter in the document and the spell checker will automatically adjust to the specified language.
Advanced: LanguageTool
LanguageTool helps to improve the spelling, grammar and even the style of your texts. This instrument is multilingual and works with 20 different languages ​​such as English, Spanish, German, French, Arabic, Chinese and many more.
Errors in LanguageTool are underlined in different colors: spelling errors are marked in red, grammar in yellow and style in blue. However, you should take into account that the free version allows working with texts up to 10,000 characters and has some functionality limitations.
LanguageTool is available as an add-on for all popular browsers like Chrome, Mozilla Firefox, Safari, Opera, etc. It can also be used as a plug-in in your office suite, like ONLYOFFICE Docs and Google Docs.
For example, in ONLYOFFICE Docs it is quite easy to use the plugin. Simply activate it in the relevant tab when working in your Moodle course editors or any other eLearning platform, select the necessary text, passage or sentence, and any errors and suggestions. improvement will be displayed in the left toolbar.
Advanced: Typography
Typograf can be used to prepare your texts for publication. It can automatically correct punctuation, remove duplicate line breaks, insert correct quotes, correct typos, replace dashes with dashes, and more.
Typograf offers corrections depending on the chosen language specification (i.e. locale). Like LanguageTool, it works with texts in different languages, including British and American English, German, Italian, Greek, Dutch, French, Spanish, etc.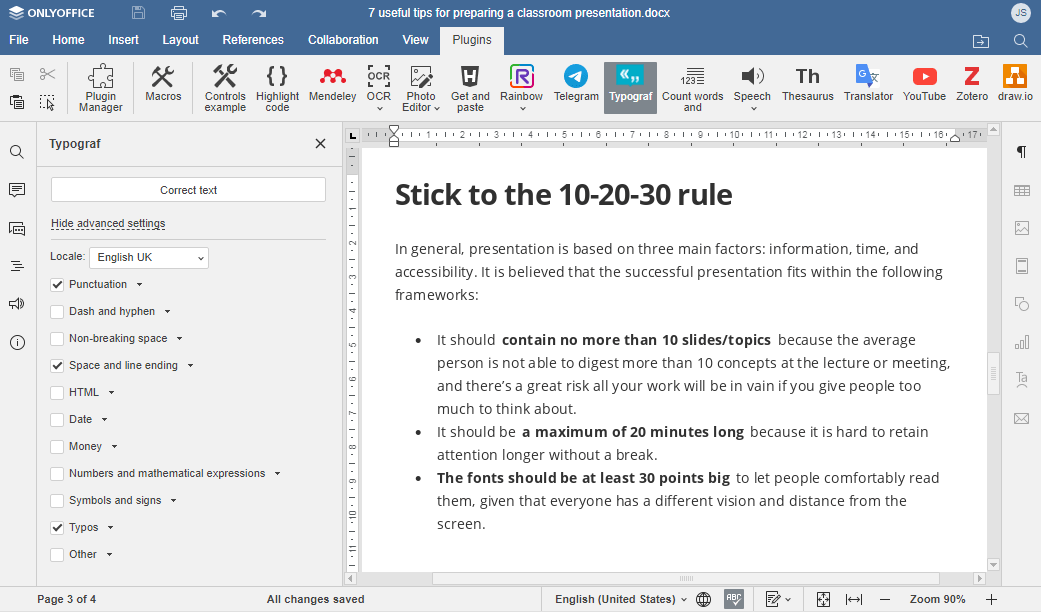 Do you speak French? Grammalect
Grammalecte is a grammar and typography checker for working with French texts, really useful for anyone studying French. It accurately recognizes errors, suggests options for improving them, and prevents additional typos in your text. At the same time, the tool will not improve errors that are not available to identify.
In addition to detecting spelling errors in French, Grammalecte identifies errors related to punctuation, homonyms, conjugation, typography, gender concordance, etc.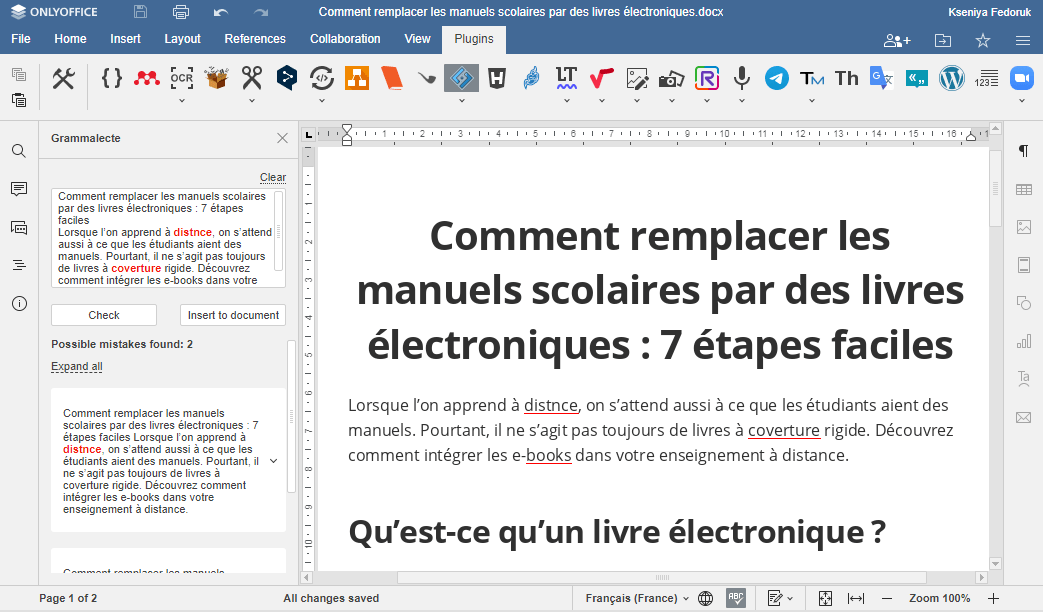 Supplementary: Thesaurus
When you write an essay and notice a misspelled word, another option to deal with it is to replace it with another one instead of just correcting its spelling. Thesaurus is the right instrument in this case. It allows you to easily search synonyms and antonyms of the selected word.
This way you can not only correct misspelled words, but also improve the quality of your texts when, for example, you use one word too many.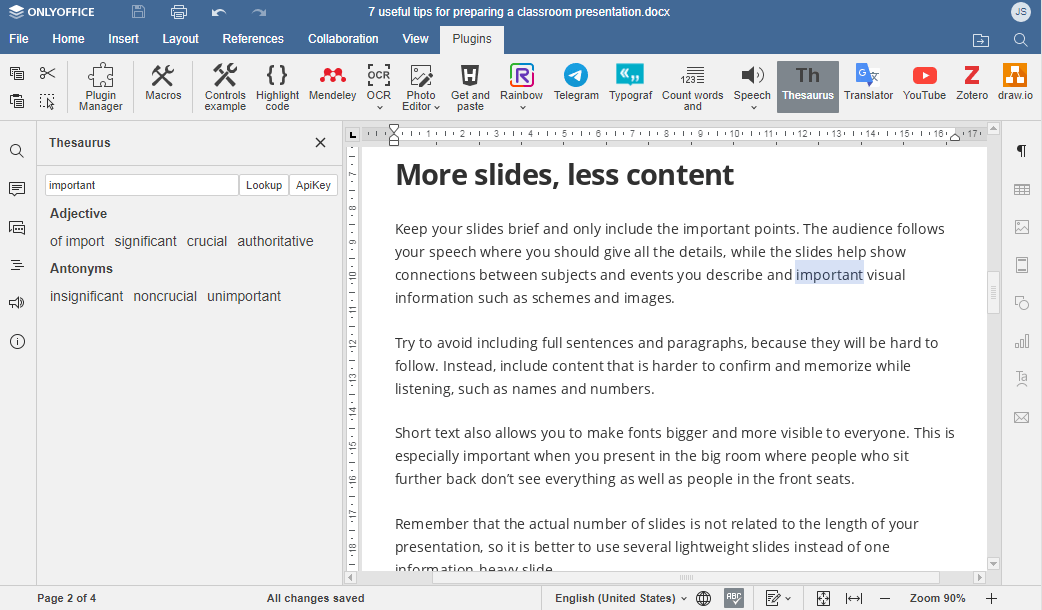 Conclusion
Using digital tools in your editors and browsers is a great way to improve your spelling and grammar skills. Always remember that regular practice is the best way to master anything. We hope this article helps you in your educational process and allows you to try out some of the suggested tools.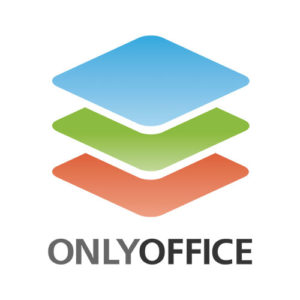 OFFICE ONLY
Fast and secure web-based office suite for education with online editors, fillable forms, document and project management
Stay connected with us on social media platform for instant update, click here to join our Jwitter& Facebook